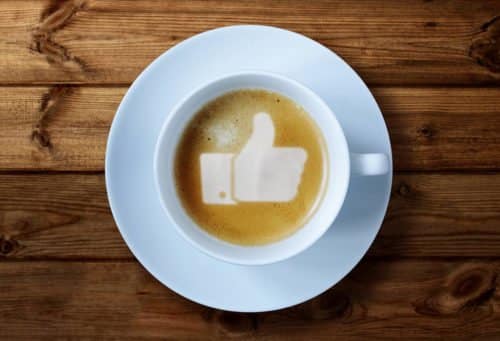 At the beginning of this year, Facebook made some changes to its newsfeed algorithm. While this algorithm is constantly changing, as most things in the digital world are, these changes are fairly significant and will affect the way people interact on Facebook every day. So, what does this mean for you as a business?
What is the Facebook Newsfeed Algorithm?
In order to understand the changes of the algorithm, it's best to know what it is in the first place. The Facebook Newsfeed Algorithm is more or less a formula that determines what users see while scrolling though Facebook. All in all, this algorithm is Facebook's way of ensuring  the best experience for users while they are on the social network.
What is the change and what's the intention by Facebook?
Facebook wants to bring community back into social networking. Facebook says many users are growing tired of the junk, like click bait that is clogging up their newsfeeds. Ultimately they only want to see pictures and status updates from their friends and community. Therefore, Facebook is once again changing the algorithm to prioritize meaningful discussion among friends.
What are the results of these changes?
Business Pages will most likely see a decrease in organic reach and impressions. Don't worry, your content will still be shown; it's not as if Facebook is going to hide your content from the world, but it will be lower on users' feeds, and show up less frequently than before.
The amount of time that users spend on Facebook is predicted to decrease, as individuals will ideally no longer need to scroll through hundreds of posts that they deem irrelevant in order to see what their friends, family, and groups have been up to.
What can you do as a business to combat these changes?
Fortunately, as hinted at above, one thing that is not changing about the Facebook newsfeed is the ability for users to ensure they always see posts from their favorite pages (the pages they interact with the most), so businesses are still encouraged to ask customers to follow their Facebook pages.
A big combatant of these changes will be custom content, which is the personalized content you post. This includes photos of the plethora of events, employees, holidays, celebrations, etc. that you post to your business page as well as the posts you make in specific groups to which you belong or you have previously created. In hopes of maintaining higher impressions on your posts, we at Knight Marketing encourage an increase of this type of content.
Sometimes coming up with original content that is unique and engaging can be difficult, so here are three simple ideas for easy content that can still generate positive social engagements.
Company Milestones

Whether these are for your company as a whole or your individual employees, birthdays and anniversaries are always a good opportunity for a post.

Special Events

If your company is hosting an event, sponsoring an event, or partnering to produce an event, related content can drive traffic in multiple ways. Invite your social network followers to the event if it's public, and showcase the event itself afterwards.
Inner office events like trainings, company meetings, and special celebrations can also prove to be good content.

Employee or Product Spotlights

You have a great team and you offer great products or services, so why not use your social media to highlight these things?
So, what exactly would a post like this look like? One example is an assisted living facility that hosts a monthly family potluck where it's residents and their families come together for an evening of fun, food, and activities. Leading up to the date of the potluck, the facility can create a Facebook event where they can disclose the event information (time, place, theme, etc.). During the potluck, they can take photos of the residents and their families, and the rest of the guests enjoying their special time together. Finally, they can then share these photos to their business page, where their followers can like/react to them, as well as tag any familiar faces they may see.
Getting your followers to engage in your content will be vital moving forward. You will want to post content that naturally gets users engaged in conversations. Comments on your posts will mean more than "shares" moving forward, so it's best to focus on content that connects people and offers a platform for conversation. Think of it as not content for your brand, but content for the people by your brand.
Now it's your turn!
Each piece of content you share on Facebook needs to serve the purpose of igniting a spark of emotion in your target audiences, so they feel compelled to comment on or share your content with someone else who might also find it interesting.
It truly is an exciting time in the world of social media, especially Facebook! These algorithm changes offer up a perfect opportunity to hone in on your Facebook strategy and create an engaged community.
Thank you Amanda Hardt for your insights!