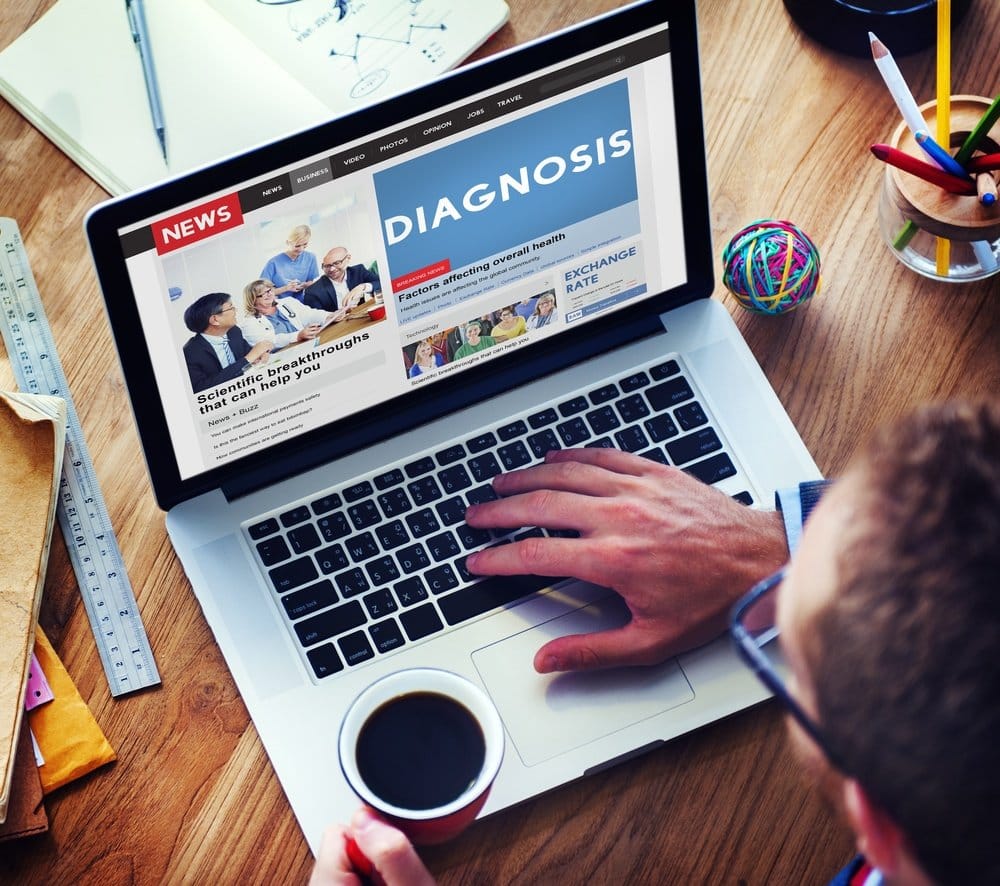 Today there is no other digital marketing tool that can contribute more to your marketing results than a great website. In the past couple of years, hospital websites have evolved from glorified online brochures and branding tools to robust marketing engines that, when done right, serve as major hubs of outbound and inbound marketing activity and weave digital strategies together.  In the future, they will likely be the main gateway for the majority of patient communication and records.
Read on to learn the form and functional aspects that typify some of today's best and most usable hospital websites, and make these components among your highest priorities as you focus your attention on continually expanding and improving your own site.
PC, Mobile, & Tablet Responsive Websites
Right now, one of the foremost concerns for website developers is actually one that didn't even exist years ago—namely, the need to cater to rapidly changing Internet usage patterns among consumers. Nowadays, 60 percent of all U.S. internet traffic comes from mobile devices like smart phones and tablets, and not PCs. This is a seismic shift to which healthcare marketers have been notoriously slow in reacting.
Case in point: Recent statistics show that 49 percent of hospitals lacked a mobile patient website, a serious deficiency among hospital websites that many are now rushing to correct. Now more than ever, ensuring that current and prospective patients can find and connect with you online, and having the favorable experience that they expect, requires that your website and all of its functions be optimized for mobile and tablet users as well as desktop users.
Many hospital marketers are also launching mobile apps to better enable current and prospective patients to receive timely, relevant health information. Many view this as a useful value proposition considering that upwards of half of all internet traffic is generated from mobile apps (source). Couple that with the fact that patients first resort to an Internet search for desired health information as much as 85 percent of the time, and the importance of having a strong web and mobile presence cannot be understated.
Interactive and Patient Facing Hospital Websites
The best modern-day hospital websites are not only marketing tools but also information sources and venerable gateways for patients and other visitors. That's why hospital marketers are quickly moving away from the brand-centric approach, instead favoring website designs and structures that are all about providing the exact tools and information patients desire at exactly the right time.
Starting on the home page, ensure the design and layout enable ease of use, with navigation and customized content that is timely, relevant, and patient-centric. Effective hospital websites are also interactive, and encourage visitors to conduct research and take specific actions, from checking in online to saving time at registration and estimating out-of-pocket costs for various services.
Here just some of the most practical and patient-centric features of top-rated hospital websites:
Intuitive search functionality
Easy-to-use navigation
Pre-registration and follow-up scheduling
Prescription refills
Downloadable/electronic medical forms
Financial estimation & planning tools
Online payment functionality
Timely, benefit-driven content
If you're going to rebuild your site, you should also think about what's coming down the pike and consider incorporating these features now—lest you find that your site is outdated in a year. Leapfrog Group president and CEO Leah Binder predicted in a recent Wall Street Journal blog that within the next 10 years, hospital websites will incorporate features including:
Real time patient reviews
Quality ratings
Portals to patient EMRs
Real time video consults with physicians and pharmacists
Comprehensive pricing information
Promotions and specials
Food ratings
Highly Secure…Because Hospital Websites Are Now Prime Targets!
Unfortunately, the trend toward more interactivity in hospital websites has its downside. Recent, high profile hacking and ransomware incidents at Washington's MedStar Health and other providers across the nation highlight the harsh reality for healthcare marketers; data and information security is paramount, and healthcare is especially under attack. In fact, 35 percent of all reported data breaches in 2015 were in the healthcare industry. What's more WhiteHat Security's annual survey revealed that at least half of all healthcare websites are "always vulnerable" to attack, while another 22 percent are vulnerable at least 151 days a year.
What's the solution? Marketing departments must work hand-in-hand with IT to be both diligent and proactive, analyzing network infrastructure and fortifying against all vulnerabilities. Jim Hunter of CareTech solutions recommends regular third-party risk assessments and audits as well as robust diagnostic scanning tools that automatically check for threats.
But good software is just one component; training employees about the dangers of opening links from outside emails is also vital. Boston's Beth Israel Deaconess Medical Center has taken these efforts even a step further, implementing their own phishing emails—fake messages created and sent by the organization to identify where additional education and coaching is necessary. Chief information officer John Halamka has said quite simply that when it comes to cybersecurity, "You're as vulnerable as your most gullible employee."
The main takeaway for healthcare marketers may be this: While new or redesigned hospital websites require substantial investment, be sure to allocate ample funds to ensure proper security as well, for the cost of negative publicity, paralyzed operations and litigation in the face of a cyberattack can do much to negate the benefits of your new website.