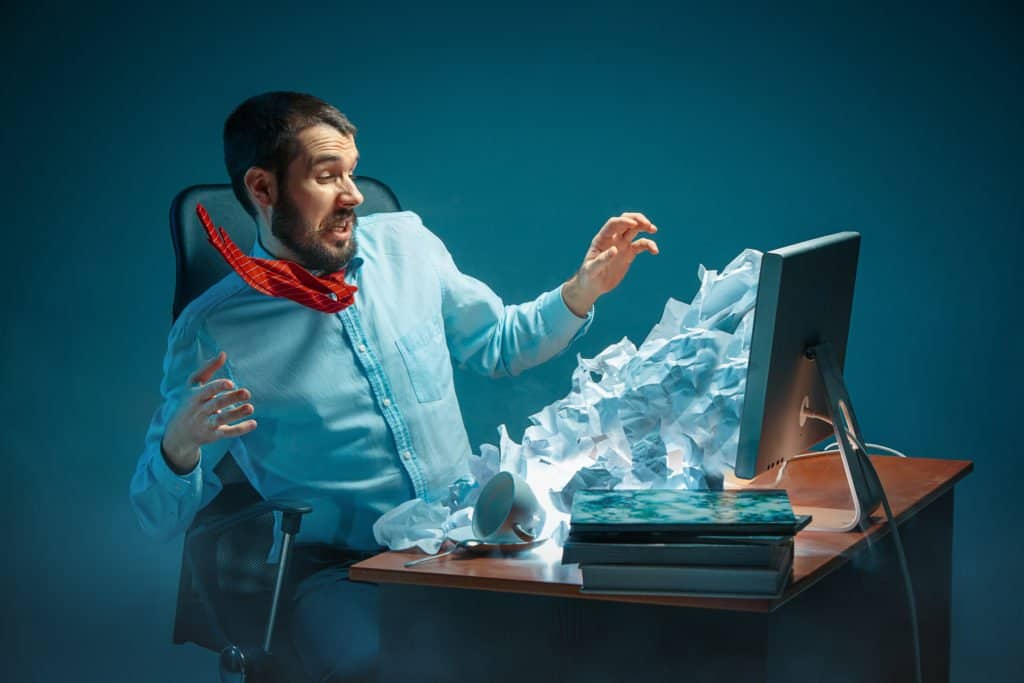 Years ago, it used to be that consumers just got too much e-mail. Today, though, rampant adoption and use of smartphones, apps, and social media have created an environment where, in addition to 120 or so e-mails, U.S. consumers also see an estimated 4,000-10,000 advertising messages every day! That includes everything from paid search and social media ads, to video pre-rolls, banner ads and notifications, and everything in between.
From there, throw in TV and radio commercials, billboards, and direct mail, and consumers face such a constant bombardment of digital and other messaging that the resulting decline in consumer responsiveness has been given a name: "Digital fatigue."
Digital fatigue is itself a critically important concept for today's digital marketers. However, it differs from "digital saturation," a phenomenon which quite possibly does even more to underscore the ferocity of the competition that's now taking place for consumers' limited attention spans. So here's what's really meant by the term "digital saturation," and how marketers can effectively respond to what is a bona fide game changer for businesses across all industries.
What Is "Digital Saturation," Anyway?
A January 2018 survey reflected over 1.8 billion websites on the Internet, and while the majority of them receive almost no traffic, it goes to show just how immense the digital realm has become. In fact, the average U.S. adult now spends 11 hours a day (or more) consuming electronic media. That, coupled with the fact that the North American Internet-viewing audience is no longer increasing in size, and you have the recipe for "digital saturation," whereby consumers have neither the time nor the propensity to consume more digital content than they do currently.
Becky Tasker of Adobe Digital Insights discussed the phenomenon of digital saturation, and its effects on marketers, by saying, in part:
"The free ride of increased traffic is over….Traffic increases due to Internet penetration have evaporated in North America. We've reached saturation now. Websites face a more competitive landscape, where you're fighting to grow by taking share away from somebody else."
3 Ways to Earn Consumers' Attention Despite a Saturated Digital Landscape
So there you have it…digital saturation has helped create an era of heightened competition where marketers vying for consumers' limited attention must do more to earn it, if not altogether steal it away from their competitors.
However, considering that 62% of websites have indeed increased traffic by 51% over the last three years, we do have the following "formula" which may help marketers earn consumers' attention in spite of a "saturated" digital landscape:
Develop a Consistent, Ominchannel Strategy
The strength of a company's brand alone is not enough to get—and keep—consumers' attention. Not surprisingly, though, top brands all seem to excel at creating an engaging and memorable digital experience. Think about your personal favorite for a moment, and whether it's an industry leader like Amazon, or perhaps a smaller, local brand, you're likely to see that your affinity for that brand is continually being driven not by just one channel—like email or social media marketing, for example—but by consistent interaction through a wide variety of digital (and even non-digital) channels.
This type of successful, omnichannel approach, then, will ensure a consistent message across key channels like email and social media, but also leverage the power and reach of paid search and sponsored content, video, apps, and even point-of-sale signage, for a seamless, customer-facing experience that today's consumers not only desire, but demand and fully expect from the brands and companies they trust.
Don't Abandon "Traditional" Marketing Methods
In an era of digital saturation, the saying "What's old is new again" seems quite fitting, for "old" marketing methods like direct mail and particularly word of mouth are experiencing a renaissance, of sorts, with their relative outperformance being attributed, in part, to factors like digital saturation and fatigue among consumers.
Millennials, in particular, view third-party recommendations and feedback as being especially valuable. After all, this generation has matured amidst the rise of digital messaging, and we might infer from millennials' general distrust for advertisers, and heavy use of technology, that saturation is particularly strong within this population.
Marketers, as a result, may be advised to craft an omnichannel strategy that optimizes, not eliminates, "traditional" methods like mail, radio spots, and others. The thinking is that a wider and less-digital presence may help get consumers' ever-divided attention, and it's the same reason marketers are also opting for more "pop-up" and grassroots-style efforts in the present environment as well.
Track Metrics That Really Matter
Here again, merely having a digital presence isn't enough to overcome the headwinds created by competition and a saturated digital environment. Instead, marketers genuinely have to become proficient and drive results. That makes it both surprising and counterintuitive, then, that so many measure the effectiveness of their strategies using "vanity metrics," things like email opens, website visits, video views, and social media likes, shares, and follows.
Vanity metrics tend to measure only the strength of your brand's online or digital presence, and that doesn't necessarily equate to real, marketing ROI, particularly if, for example, website visitors don't follow through and share contact information, claim special offers, make purchases, or ultimately help champion your brand.
So as you develop, implement, and continually refine your strategy, be sure to track metrics that measure whatever success truly is for your organization. That might be driving sales, earning qualified, opt-in leads, encouraging length of stay and/or repeat visits, or any number of other, proprietary measures. Consciously positioning your strategy to achieve these meaningful objectives is crucial in an environment where your success may indeed come at the expense of your competition.
Thanks, Tracy Knight for your insights!